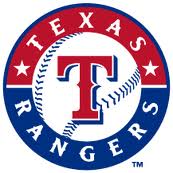 Anything concering the Rangers can be talked about here.
Edit
The Rangers won game three! Josh Hamilton and Mich Moreland both hit HRs!!!!!!!! PhilliesGo Phillies!!!
Go Rangers! I wish they had won it all...anyway I went to the WS game they won...and when they won the AL...and a lot of other games... -AgentP
I wish the A's hadn't stolen Brandon McCarthy from us. -AgentP
Ad blocker interference detected!
Wikia is a free-to-use site that makes money from advertising. We have a modified experience for viewers using ad blockers

Wikia is not accessible if you've made further modifications. Remove the custom ad blocker rule(s) and the page will load as expected.